Hello and welcome to the first installment of "Our Recent Reads!"
These are the books (and/or fanfiction) that we admins have read this week. We might include reviews or we might not.
We're also going to try and make this a weekly thing... but we'll see how it goes!!
I'm marrying my soulmate.
We're having a baby. Life is perfect.
But having it all, means you have everything to lose.
In the blink of an eye, all my dreams slip through my fingers like grains of sand.
My woman has my ring on her finger, my baby in her belly and my club is healing.
Then everything goes to hell.
Nicole thinks we're done.
Love makes the strong weak.
Will loving Nicole bring Dragon to his knees?
When dark secrets from the past surface, will it be the end of the Savage Brothers MC?
Add it to your TBR on Goodreads:
SUMMARY:
Being the drummer in a band with his cousin as the lead singer and his best friend playing guitar is a dream come true for Desmond Charter. Not only does it give him what he's always craved, it gives him a direct pass to the ladies.
Terminal is almost constantly on tour. Since the band doesn't really stay in one place long enough, Desmond doesn't have much time to get attached and set up roots, which is fine by him. While his cousin is busy finding love, Desmond is still living his life the way he wants to.
Until he meets Lexi, a fiery redhead who has a sassy look and tongue to match.
Will Desmond change for the one girl who keeps his attention for longer than a minute? Or will he continue on his road to nowhere?
Add it to your TBR on Goodreads: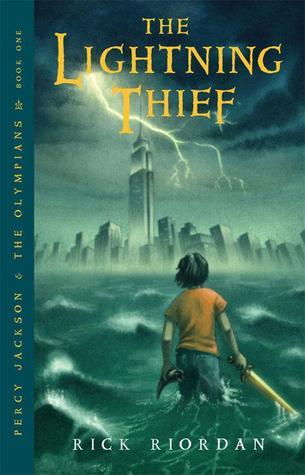 The Lightning Theif (Percy Jackson & The Olympians Book 1)
Percy Jackson is a good kid, but he can't seem to focus on his schoolwork or control his temper. And lately, being away at boarding school is only getting worse-Percy could have sworn his pre-algebra teacher turned into a monster and tried to kill him.
When Percy's mom finds out, she knows it's time that he knew the truth about where he came from, and that he go to the one place he'll be safe. She sends Percy to Camp Half Blood, a summer camp for demigods (on Long Island), where he learns that the father he never knew is Poseidon, God of the Sea.
Soon a mystery unfolds and together with his friends -- one a satyr and the other the demigod daughter of Athena -- Percy sets out on a quest across the United States to reach the gates of the Underworld (located in a recording studio in Hollywood) and prevent a catastrophic war between the gods.
Add it to your TBR on Goodreads:
Choices
By: twilover76
Twilight Fanfic. Rated M, 41 Chapters. Complete.
Summary
Did you ever wish Bella was more confident? Edward less rigid? Jacob less of a pain? This is Twilight if Alice saw everything coming before Bella moved to Forks. AU/Canon/M
https://www.fanfiction.net/s/7220545/1/Choices
Lisa's Reads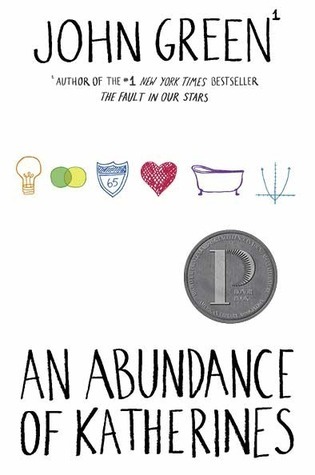 An Abundance of Katherines
By: John Green
SUMMARY:
When it comes to relationships, Colin Singleton's type happens to be girls named Katherine. And when it comes to girls named Katherine, Colin is always getting dumped. Nineteen times, to be exact. He's also a washed-up child prodigy with ten thousand dollars in his pocket, a passion for anagrams, and an overweight, Judge Judy-obsessed best friend.
Colin's on a mission to prove The Theorem of Underlying Katherine Predictability, which will predict the future of all relationships, transform him from a fading prodigy into a true genius, and finally win him the girl.
Letting expectations go and allowing love in are at the heart of Colin's hilarious quest to find his missing piece and avenge dumpees everywhere.
Add this to your TBR on Goodreads:
~*~*~*~*~*~*~
Secrets and Lies
By: BellaScotia
(Twilight. Rated M. 38 Chapters. Complete)
Summary
Bella once told a lie. A lie that cost her everything she ever wanted. 10 years later she returns to her hometown to an ailing father, an angry best friend, and the man from whom she has kept a secret that threatens to unravel her existence. M AU AH OOC Rated M for language and lemons
What did YOU read this week?